A Parent's Journey: Choosing the Right School for Your Child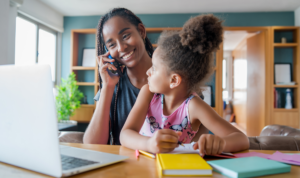 Choosing the right school for your child can be an overwhelming and sometimes stressful process. For years you have cared for and tended to this small person whom you created. Now you are expected to trust them with others who don't know how their little quirks make them special, like how they love blue plates for breakfast and to play superheroes before bed? Yet, knowing this, as a parent one of the greatest gifts we can give our children is the joy of learning, so we must guard ourselves and go out into the fold to find the best educational option for our children. 
When looking at schools you are inundated with emails and open house events. There are info meetings, and Q&As, a seemingly never-ending list of ways to learn more about the school that you are trusting your precious child to. But what else do you want to know as parents?  
Often parents start with school ratings, proximity, and curriculum, but it begs the question, "How can I choose the best school for my child"? When weighing your options for school the most important thing to remember as parents is that you are your child's greatest advocate, and it is your job to ensure that your children are heard, safe, and appropriately challenged so they have their best chance at success. So  
When looking at your options it is important to consider different aspects of the school that will inform their approach to helping your child develop their mental and emotional needs alongside their academic needs. 
Where to start:
During the school selection process, parents can start by looking at the full list of school choices within their proximity zone or district. Your local district will have a full list available online that will help you map out what you would like to choose. When considering these options go assess the school options using things such as: 
Educational philosophy and approach

: Different schools may have different educational philosophies and approaches, such as traditional, Montessori, or Waldorf. Research the various approaches and determine which one aligns best with your child's needs and your educational goals.

 

Curriculum

: Check the school's curriculum to ensure that it aligns with your child's needs and interests. Consider factors such as the level of rigor, the range of subjects offered, and the opportunities for enrichment and extracurricular activities.

 

Teacher qualifications and experience

: Look into the qualifications and experience of the teachers at the school. Consider their experience, education, and certification, as well as their approach to teaching and their ability to engage and motivate students.

 

Class size and student-teacher ratio

: Look at the class size and student-teacher ratio at the school. Small class sizes and a low student-teacher ratio can provide more individual attention and support for your child.

 
School culture and community

: Consider the school's culture and community. Look at the values, beliefs, and goals of the school and see if they align with your own. Consider the opportunities for parent involvement, volunteer work, and community events.

 

Location and transportation

: Consider the location of the school and the transportation options available. Look at the distance from your home, the availability of public transportation, and the school's transportation policies.

 

Cost and financial aid

: Consider the cost of tuition and any additional fees associated with the school. Look into the financial aid and scholarship options that may be available to help make the cost more manageable.

 
By considering these factors, you can make an informed decision about which school is the best fit for your child and narrow down what schools you want to tour.  
School Tours:
Now that you have narrowed down your options to maybe 10 or 15 schools, it is time to start touring schools. Remember that while you are on the tour, you can ask as many questions as you need to feel confident that you have a better understanding of the school. Additionally, it can be beneficial to request to meet with some of the teachers who would be teaching your child and ask them whatever questions you feel are important for your child's developmental needs.  
School Rating:
Often when talking to parents, one of the first things they state is that they want their child to go to an A-rated school, but what does that mean?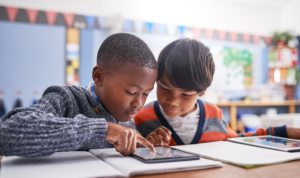 School ratings vary by area, but generally, school ratings are comprised of many factors including student performance, academic growth, student engagement, and more. When touring your school options don't hesitate to ask about the school's rating and plans to continue to improve their rating and results for their students. In many regards, a school rating can be indicative of the quality of the school and the success of the students, but you, as parents, know that there is no one-size-fits-all solution for education and an A-rated school could still lack the support your child needs. 
You as a parent can choose the academic journey your child will embark on starting at an early age, and you are the expert on your child's needs. Your deep understanding of your child is what will drive the final decision for your educational journey be it homeschool, online school, or brick-and-mortar schools. Using your understanding of those things that you and your child value most to guide your decision will ultimately help you find the right educational "home" for your family and help you embark on an exciting journey of educational exploration.