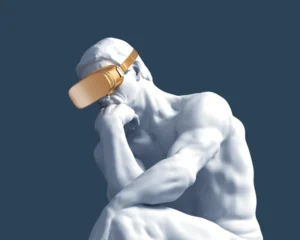 While the school world abruptly pivoted to the checkerboard of faces and delivered "Zoom School" in the Spring of 2020, Adam Mangana and Vince Jordan, with OptimaEd, pioneered the use of VR (virtual reality) technology to have school in the Metaverse. Scholars were able to have a class together as avatars and continue the relationships that they had developed with their teachers and with their fellow scholars while in person.
At the same time CEO Erika Donalds at OptimaEd was looking to bring the power of a Great Books American Classical Education to so many Florida families through an online delivery platform. Even though it may seem counterintuitive to have Classical Education delivered online through the vanguard of educational technology, what Erika and Adam recognized in each other was a commitment to the very best academic content which can be found in the Great Books delivered with the most engaging online computing platform, virtual reality.
Most parents, teachers, and students recognize that online k-12 education needs to improve quickly to meet the needs of learners today. As educational leaders ask the question, what will change in the world in online education because of the impact of the recent COVID-19 pandemic, at OAO, we ask what will stay reliably constant despite all of the changes that have come from a post pandemic world. We know that answer to be the love for the Great Books and the need for schools to focus on teaching civic virtue.
Our Method
We start from a simple idea that the Great Books should be accessible to all students and that as technology advances schools need to focus on the type of teaching and learning that makes us more human. Optima Academy Online was born from the idea that we could inspire the hearts of young people through a content-rich classical education in the liberal arts and sciences, with the instruction in the principles of moral character and civic virtue.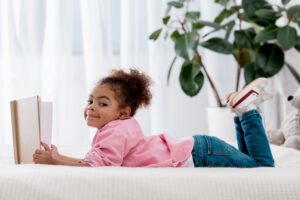 We accomplish this through the very best time-tested classical content married to an immersive virtual reality delivery. We believe that the goal of a world class education should be to teach virtue. We know that the way to learn virtue happens in the context of human relationships and our innovative VR platform allows for students to be present together developing relationships with their teacher and their peers. Conventional online education has been primarily self taught and lonely.
Optima Academy Online brings the true, good, and beautiful to online education. Through live instruction with a highly competent and engaged teacher, students are able to optimize the online learning experience and ultimately enjoy the freedom of a more flexible and individualized learning environment that you can take with you no matter where you are or where you go.
Our Vision
OAO's vision is to introduce our scholars to the good, the true, and the beautiful, both in our curriculum, and in the world around them.  We aspire to educate students in such a way that they will be prepared to participate meaningfully in whichever pursuits they desire, and to do so understanding that happiness is only truly achieved when it is found in the pursuit of something worthwhile.
We work to ensure our scholars understand, embrace, and appreciate the cultural, social, and literary inheritance they have in western society, and enable them to participate meaningfully in the ongoing conversation of a liberal arts education and all of its benefits.  Our vision is to see our scholars become not only inheritors and stewards of the western tradition, but also the architects of its future flourishing.