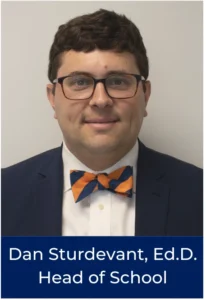 We're so glad you're here!  Optima Academy Online (OAO) was founded to meet the needs of students and families who were looking for something more in their at-home learning experience.  At OAO, we equip students with the knowledge and virtue to discover, pursue, and embrace the good, the true, and the beautiful in all arenas of life.  Our approach is to partner with students and families, utilizing our unique blend of time-tested classical instructional design, enduring and robust curriculum, and cutting-edge virtual reality class environments.
We aim for excellence first, in all that we do.  We believe in the power of a virtue-centered education, and strive for our students to understand and embrace moral, social, and civic lessons from all aspects of our curriculum.  We also believe in the power of community, and we have built an immersive meta-verse where students meet to learn, discuss, socialize, and create each day with their teachers and peers.
Our curriculum is built on the classical tradition of excellence.  We read great books, discuss challenging ideas and philosophies, we learn root languages (Latin and Greek) and we nurture confident communication across all grade levels.  We know our students are bound for great things, and we draw the best lessons from 4,000 years of educational tradition to prepare them for the challenges of today and tomorrow, with moral excellence, civic virtue, and intellectual fortitude.  We believe Aristotle said it best that "Educating the mind without educating the heart is no education at all," and we exist to educate the whole student – mind and heart.
There is nothing else like Optima Academy Online, and we invite you to spend some time on our website. Please take a few minutes to watch the videos and read the literature.  We are building the next frontier in education, and we're using only the best tools available to do it.  We hope you'll join us and experience a new standard of excellence in education today.
Warmest regards, 
Dr. Sturdevant